Early 20th Century Mazandaran Indigo Colored Quilt with a Jajim Front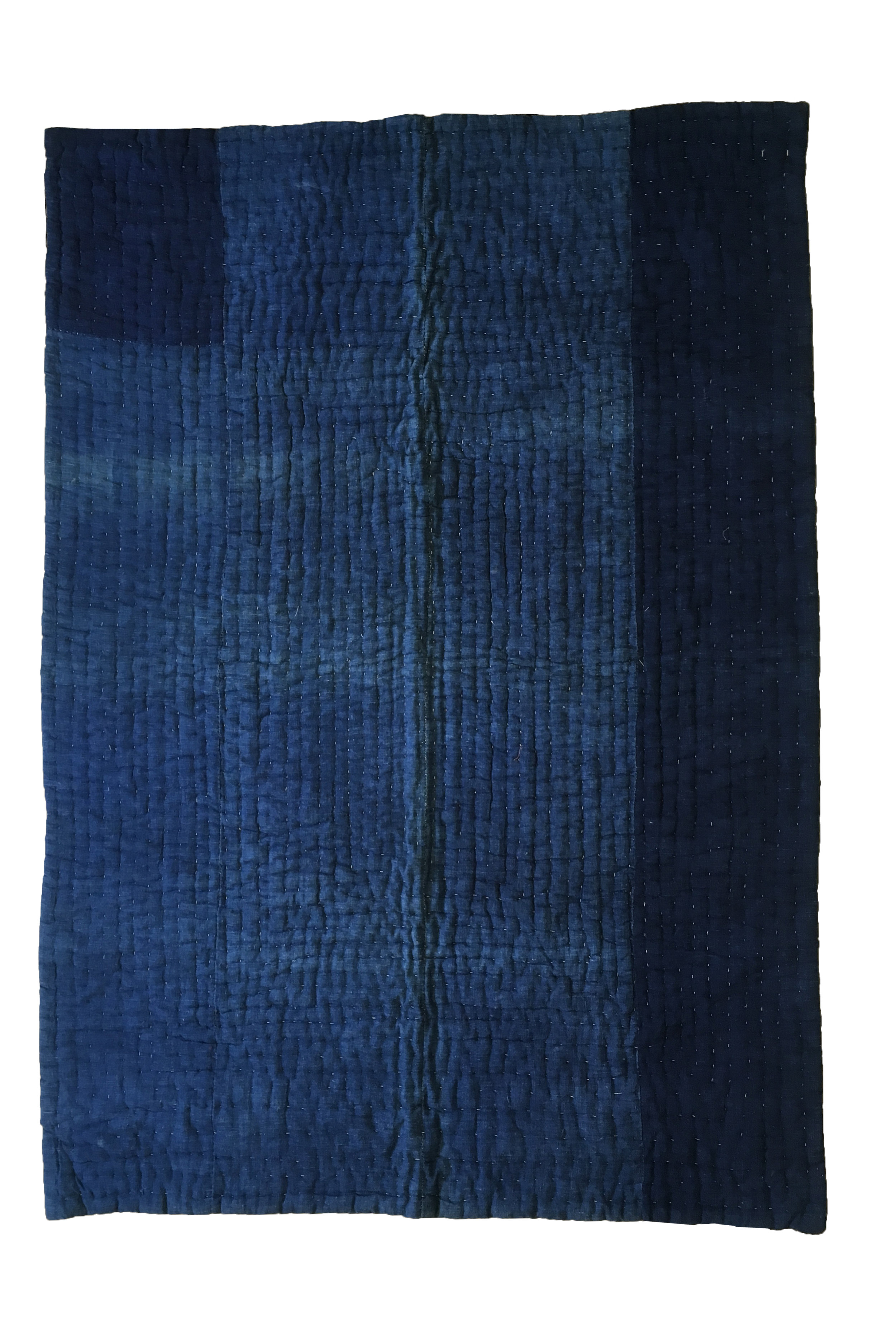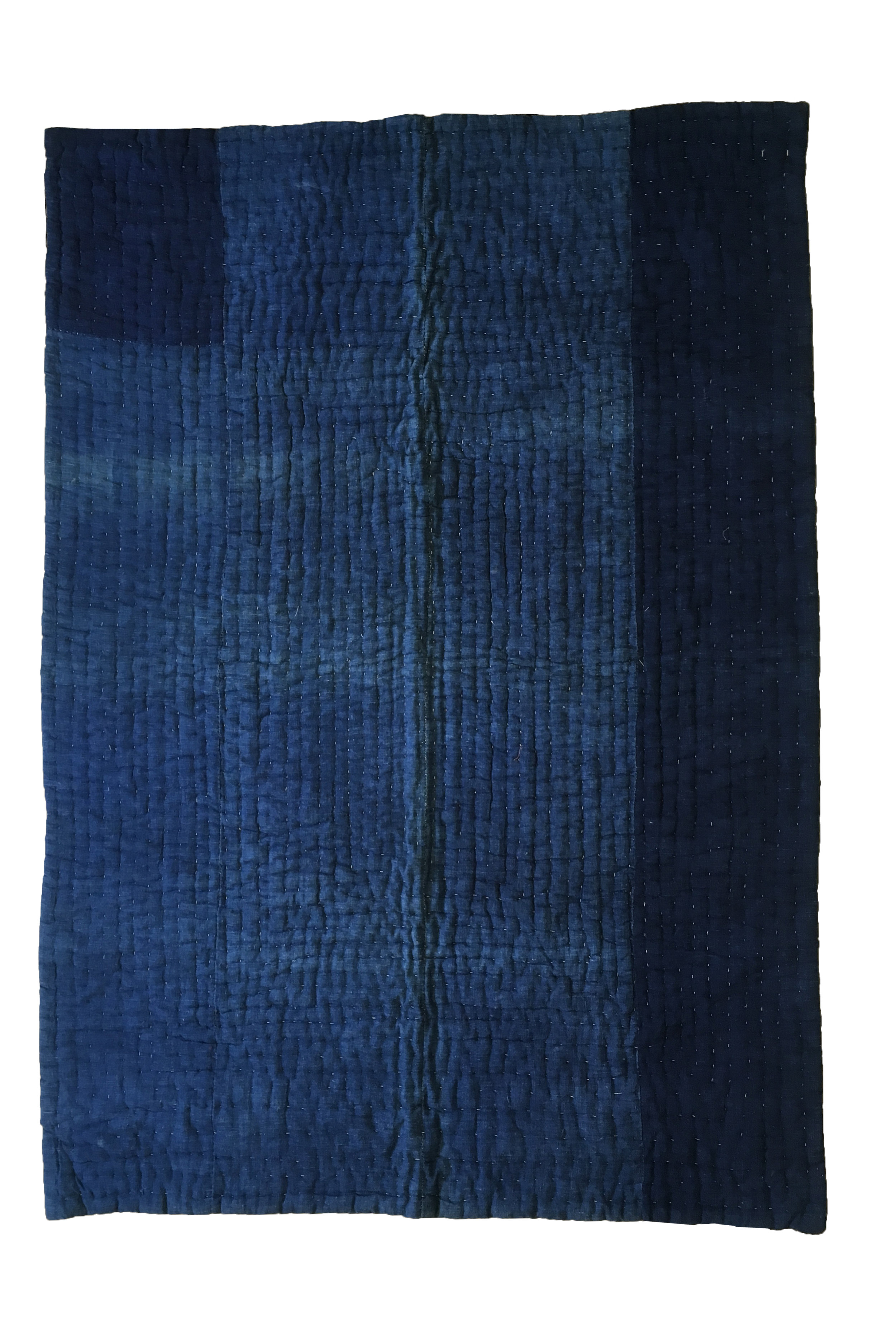 Early 20th Century Mazandaran Indigo Colored Quilt with a Jajim Front
A totally ethnographic piece for purely utilitarian purposes made by nomads of North Persian, Mazandaran region nomads. The back of the piece is covered in wool Jajim and the front is indigo cotton. It has a layer of wool in between the surfaces and hand quilted throughout. Hand woven wool + cotton.
5'-7" W x 6'-7" L
Period: 1900s
Care instructions listed here.
+ Each piece is one-of-a-kind. Due to the vintage and hand-made nature of this product, slight variations in color, pattern, and condition are to be expected. These characteristics contribute to uniqueness of the product.
+ Orders ship in 3-5 business days. For SF/Bay Area clients, local pick-up available.
+ Products can be viewed at our SF Potrero Hill studio by appointment ONLY. Email orders@lotusbleudesign.com.
+ Designers, please inquire about trade pricing at orders@lotusbleudesign.com.
+ View Return Policy here.